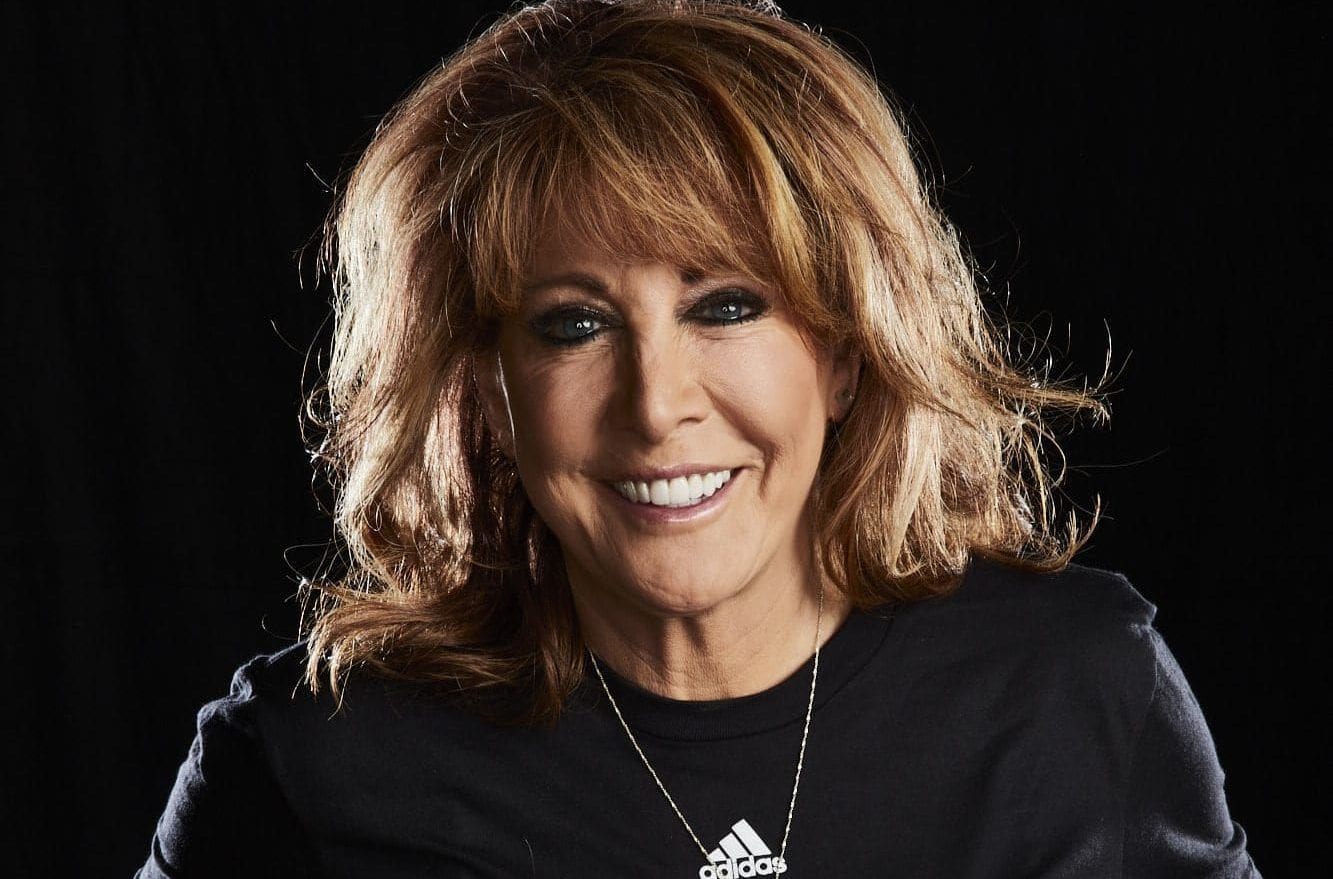 Hall of Famer Nancy Lieberman Finds 'Most Enjoyable Year' in Her Career with BIG3
The BIG3 will soon be back for its third season, with more teams, more cities and a new broadcast partner (CBS Sports Network). To celebrate the impending return of Ice Cube's three-on-three basketball league, CloseUp360 spoke with five notable hoops luminaries involved in the league, who will be serving as players or coaches on the circuit this summer. On Monday, we featured NBA veteran-turned-BIG3 MVP and champion Corey Maggette. Up next is Hall of Famer Nancy Lieberman, who was named BIG3 Coach of the Year while leading Corey's Power squad to the 2018 title.
Nancy Lieberman has always been ahead of the curve. The Brooklyn native played for Team USA in the Olympics when she was in high school, competed with and against NBA players in the United States Basketball League and the Los Angeles Lakers Summer Pro League, and became the first woman to coach a men's pro team when she led the Texas Legends of the then-D-League (now G League).
Last year, Nancy blazed yet another trail when she not only signed on to coach in the BIG3, but also led Power to the league championship and earned Coach of the Year honors along the way. Now, she will be looking to defend her respective crowns, all while normalizing the sight of a woman leading male athletes simply by doing her job.
During the BIG3's recent media day in Las Vegas, the 60-year-old Naismith Memorial Basketball Hall of Famer spoke with CloseUp360 about her life in basketball, her respect for Ice Cube, why 2018 was "the most enjoyable year I think I've ever had in sports" and more.
CloseUp360: You certainly have had an interesting life in basketball. You're a Hall of Famer for a number of different reasons, but I would venture to say a big part of your legacy has been as a pioneer in bringing greater equality to the game and to the world in general. Where does not only becoming a BIG3 head coach, but also winning Coach of the Year, leading your team to a championship and doing all that in a male-dominated league fit, in your mind, into your legacy in basketball?
Nancy Lieberman: First, thank you for all the nice things you've said about me. If I may simplify it, everybody here in the BIG3, the one thing that we all have in common is that we grew up loving the game, playing the game and it made us happy to play with people that we called friends. So that's how it all starts for us. For you to reference me as a barrier-breaker and all that, you don't grow up to be a Hall of Famer. You don't play the game as a little kid to be a barrier-breaker. You play it for all the reasons I just mentioned. And for me, it brought me so much joy because of some of the heartaches that I had in my childhood. It just changed my life, and gave me something to focus and have purpose on. So then all the things that have happened, whether it was the Olympics in high school or going to Old Dominion and winning the championships or then getting into coaching, all I'm trying to do is take really the blessings and the experiences that I've had and share them with others regardless.
See, to the outside world, what I do is different because it's my job to make it normal that a woman is not only coaching in a men's league, but excelling and winning in a men's league. It's really normal for me. That's why sometimes, I don't look at it as such a big deal, but I understand the implications and that it opens the mind of so many other people for future women to have these opportunities. So I certainly get it on a lot of levels, but I also try to keep it as simple as this is what we should have. We should have diversity, we should have inclusion, we should have opportunity if we've earned it.
This is not Skittles. Everybody doesn't get one—coaching in the NBA or WNBA or now in this amazing BIG3 league. You have to earn the right to be here. And I'm a lifer. I think doing this, the concentric circle of who I am, I'm a basketball player from nine years old and I'm still a basketball player, now coach, at 60. And I'm just doing my best to help our guys reach their full potential and see what that could look like to them. It's a really cool place to be. It's humbling. A lot of gratitude, a lot of confidence, but purpose.
Nancy Lieberman was the first woman to coach in the BIG3. This season, she will be joined in that regard by Triplets coach Lisa Leslie. (BIG3/Chapman Baehler)
CU360: As a basketball lifer, you know the landscape as well as anybody. You've worked in the NBA, the WNBA, you've played in the Olympics, you've played in college, a million different things. Where do you see the BIG3 as a league fitting into the broader basketball landscape now in its third year?
NL: Again, with the things that you mentioned, I think it's important that, for whatever reason, I've experienced those things, and even being a head coach in the D-League when Donnie Nelson hired me in 2010. This league here, the BIG3, is something very special—not just because it's a vision of Ice Cube's, and he's giving players and coaches, like me, a chance to stay connected to something. Just because you get older or you can't go 94 feet, it doesn't mean you don't love the game. It doesn't mean you're not competitive. It just means you have to adjust what your contribution is to the game. And we all grew up playing one-on-one, two-on-two, three-on-three. So it's different. It's more skill, it's more strategic, it's more… You know, there's IQ and EQ. There's intellectual intelligence and there's emotional intelligence as an athlete. This gives you a little bit of both, and it's so phenomenal.
The guys that are in the league, and I think some of the big-name guys, kind of took a step back and looked and said, "What is this? Is this just for fun? Are they just hacking around?" And no, this is real. This is competitive. This has people's fire burning as coaches and as athletes, and Ice Cube has beaten everybody to the punch in a very-well-thought-out concept and league. That's why all these guys are coming here. And we haven't even hit the 2020 Olympics yet, which is really going to blow the lid off it because the world is going to know that 2020 establishes that this is an Olympic sport like beach volleyball, which might be more popular than regular indoor volleyball. But he is allowing the coaches and the players to be who they are. Don't tolerate us, celebrate us. And that's what Ice Cube and the BIG3 leadership do for us.
CU360: Ice Cube is not someone who played professional basketball or had been involved in professional basketball in a major way, at least until this came around. How do you see him as someone who's pushing the envelope and for him to do so coming from an outsider's perspective, at least as far as the sport is concerned?
NL: With baseball, football, basketball, hockey, it's sports, yes, but we've had to err on the side of entertainment as well, and to allow those personalities to be out front to the public. All Ice Cube is doing is taking his love of the game... I mean, I'm a Yankee fan. If you cut my little wrists, little Yankees, those NYs are falling out of me. I brag about our 27 World Series rings and the history. Ice Cube is the same way with the Lakers. He is a die-hard Laker fan. He loves this game and has played the game at his level. And then for him to say, "Man, I'm gonna influence the history of the game by starting this three-on-three league." I can't imagine how it feels for him to sit courtside and see these former NBA guys that he admired going after it on national TV in front of 15, 16, 17,000 people and him just going there. It has to be a mind-blower to think, This is mine. And in two years, we've started something at the highest level.
Look: when I first came to the game to watch Rick Barry's team two years ago, I heard there was a BIG3. I didn't know much about it. And I went to the game in Dallas and I could not believe. It was a melting pot of people. I mean, there was rich people, medium-income people, white people, black people, Asian people, Muslim people. Everybody was high-fiving. There was energy. They were having so much fun. There was camaraderie. There was the great players that you saw, different generations and coaches and Hall of Famers, and he captured it. And it's such an incredible, powerful product because it brings people together in the name of competition and happiness. We can't wait to see each other, the athletes, the coaches. We can't wait to take a picture with a fan or to sign an autograph. We want to do this, we don't have to do this. And this is Cube's mission and his vision.
CU360: Was it from your visit to the BIG3 in Dallas that made you want to be a part of this? How did you come to be a part of the BIG3, and why?
NL: I'm telling you, I was blessed. My mom got sick. I had to leave the [Sacramento] Kings. She almost died and I had to make a decision. And so, in 2017, I left the Kings and I didn't know if I'd ever coach again. And when they called me, it was a year ago, I was watching the Final Four. This is the truth. I'm flipping between Straight Outta Compton and the men's NCAA tournament. And I get a phone call and somebody says, "Hey, would you be interested?" And then Clyde [Drexler] calls me and says, "We'd really like for you to be a head coach in this league." And then within 24 hours, I'm on a conference call with Jeff [Kwatinetz] and Cube and Amy [Trask] and Clyde. And they get it. We want you to be the first female coach in the history of men's pro basketball.
They weren't worried about my gender. They were just worried that I was qualified, and they knew I was qualified. That's why they called. But they didn't worry about anything else. And I remember they said they talked to our captains and some other players in leadership and they said, "What about Nancy Lieberman?" And they went "yes." And that made me feel great, by the way, because two things could have happened. These young men could have said "no" or they could have been open-minded and said "yes." And it was a resounding "yes," and that made me feel that I had done my work and earned their respect. And I was really proud of them because that "yes" changed history and they're all a part of it.
CU360: From your perspective, having been around the BIG3, been in the NBA, which do you think we'll see first: a woman playing in the BIG3 or a woman as a head coach in the NBA?
NL: Oh, I think that there will definitely be a head coach, a female, in the NBA. I think Becky [Hammon] is in a situation [with the San Antonio Spurs] where she's in a perfect place with the perfect coach to get that opportunity one day, and maybe after Pop [Gregg Popovich] retires. Who knows?
But I don't see a woman playing in the BIG3, to be quite honest. Look: I played in men's basketball. I played professionally. I played in the USBL for two years against NBA guys. I played in 1980 for the Lakers in their summer league and Pat Riley, his first coaching job, I was his point guard. I played for Frank Layden and the Utah Jazz in the Rocky Mountain Summer League in 1987. It's hard because of the physicality of the game. But in 94 feet, I could get the ball, I could push it up the court, I could make the right pass. In three-on-three basketball, it's so physical. And if you allow physicality, pretty much it's going to make small guards extinct in three-on-three. That's why it's so important that you don't allow all the clutching and holding and the physicality. If you do, all we're going to do is get guys who are bigger than you, and then it's going to make those smaller guards extinct.
I'm 5'10", 155 [pounds], a strong person, physically strong. But compared to my male counterparts? No, it's not a fair fight. I mean, you can't put a 6'5" woman on the block against Kendrick Perkins or even a Brittney Griner. There's no physical way in three-on-three, I don't think. That's not to say somebody can't get an opportunity, but I personally, having been there, it would be really hard.
CU360: Since your playing career, you've had seemingly every job imaginable in basketball, from coaching to front office work to broadcasting. Do you have a favorite among that field of jobs that you've held?
NL: I do. The greatest thing that could ever happen to you is to play the game, because you're in the foxhole and players determine probability and outcome, always. Coaches coach in practice and players win games. And it's the coolest thing that you could ever do. The second greatest thing you can ever do is be a coach—head coach, assistant coach—because you're still in the foxhole and you're giving strategy and you're giving your players information. You're preparing them for their moment on the court.
And the last thing is broadcasting because you get to share the game that has meant so much to you and has brought you so much joy. You get to break that down for the viewers and explain what they're not seeing. In the offseason, I do the TV for the Pelicans. Every time I'm doing the studio, every night, I think of the thing that I want to bring to the audience that makes them go, "Wow, I didn't know that." But playing, not everybody gets to play. And quite frankly, not everybody gets to coach at this level. So to be here with our players and to prepare them…
And the other thing: winning championships is hard. Ask all of these guys in the league how many of them have won a championship, and it's going to be less than one percent and they've played 12, 14, 15 years. On my team, one of the first questions I asked last year, "Cuttino, have you ever won a championship?" "No." "Corey, have you ever won a championship?" "No." "Q, have you ever won a championship?" "No." "Ryan?" "No." Baby [Glen Davis] won one with the Celtics and Bird [Chris Andersen] won two with the Heat. And you know, I've been lucky to have won championships and gold medals.
Winning is hard. And so you have to prepare people for that moment and give them a reason to come in every day with that lockdown mentality of what we're going to do today to get better, so we have an opportunity to win. And then when it happens, look at the joy on the faces of our players last year. Think about what Corey Maggette did. He's the MVP of the league. He came off a torn Achilles at 38, 39 years old. How many players come back, much less come back, win the championship and be an MVP? That tells you how hard he worked to take care of his body, his mind, and just get prepared. It's crazy. It doesn't happen.
I mean, even look at DeMarcus [Cousins], coming off the Achilles and then now hurting his quad, which could have been a little residual situation because of that injury. I've never seen anybody come back and do what Corey Maggette did. It was amazing. It was very special. And I'm just so proud of all our guys because everybody did something in a very powerful way. It's their own personal preparation and they were just remarkable. It was the most enjoyable year I think I've ever had in sports.
For me, you never know who your next boss is going to be. In a perfect world, if you and I talked 10 years ago and I would say, "Oh yeah, by the way, Ice Cube is going to be my boss," he'd be, like, "Come on now, what are you smoking?" My boss is Ice Cube and he's the nicest, kindest, hardest working, considerate, grinding, iconic, God-fearing great father, great husband. He's an amazing human being. It's an honor to work for him.
CU360: One last question for you, Nancy. So this year was the 20th year that the Nancy Lieberman Award was handed out. Sabrina Ionescu got her second. What's it like for you, now 20 years later, to have an award named after yourself?
NL: Every time I'm at the Final Four and I'm meeting these players and we're talking, it makes me happy to see them happy. And I'm, like, "Look: the good news is, I'm here to give it to you. Vince isn't here to give the Lombardi Trophy away." It just makes me proud. And I believe she's going to end up winning it for a third time, and only Sue Bird did that. And Sue is the first three-time winner, first winner of the Nancy Lieberman Point Guard of the Year Award. I love seeing the fact that they're having to learn about me. They're having to learn about our history, which is so important. No matter what you do, you have to honor the history of your game and the excellence of the game, whether it's [Cheryl] Miller or [Lisa] Leslie or [Ann] Myers or Teresa Edwards, you know, some of the greats. And then you build these relationships and it's really wonderful. So I'm very proud and was really super proud of her.
Check back on Wednesday for our chat with 12-year NBA veteran and defending BIG3 scoring champion Ricky Davis.
Josh Martin is the Editorial Director of CloseUp360. He previously covered the NBA for Bleacher Report and USA Today Sports Media Group, and has written for Yahoo! Sports and Complex. He is also the co-host of the Hollywood Hoops podcast. Follow him on Twitter and Instagram.