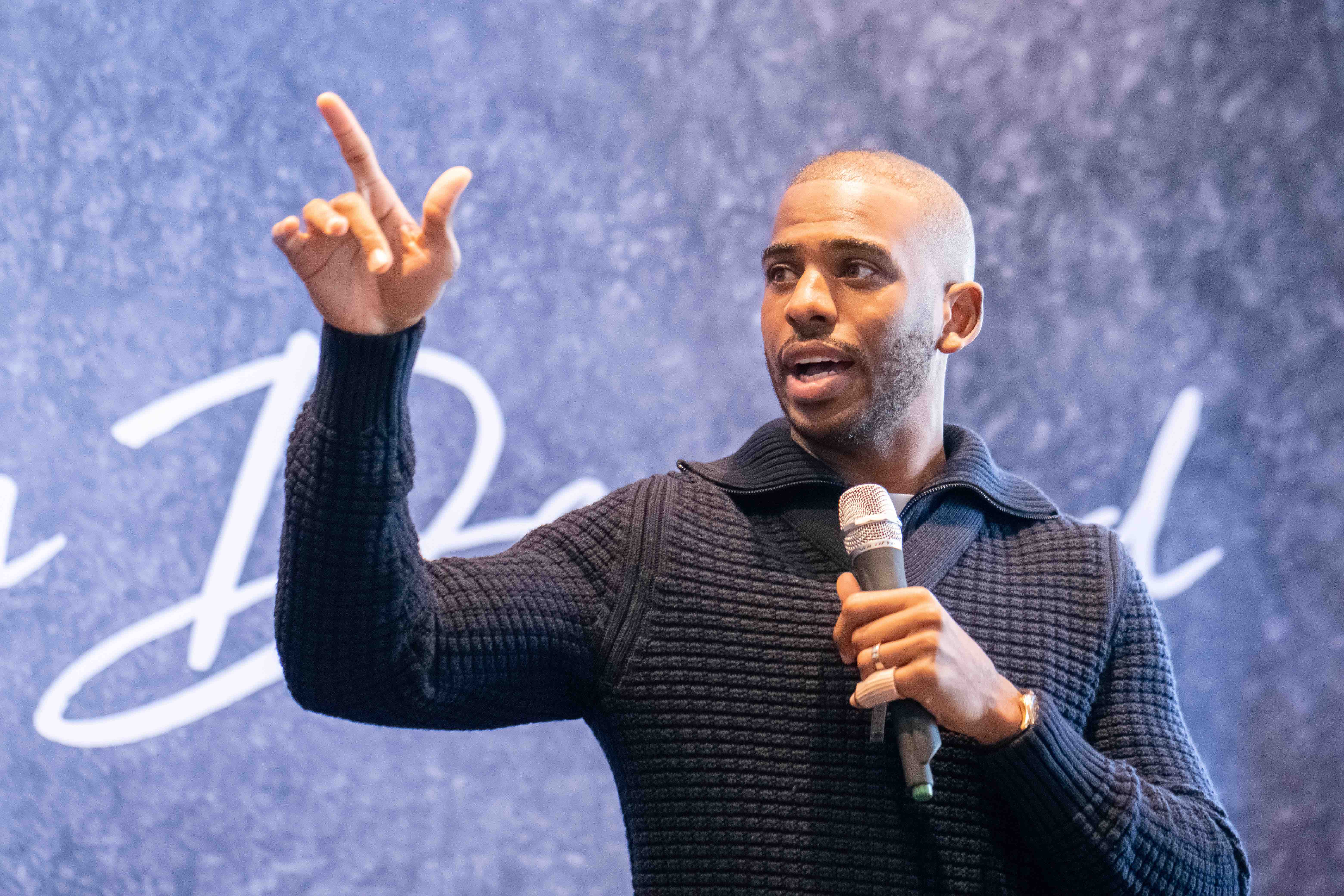 Chris Paul to Create 'Internship Pipeline' Between North Carolina A&T and Live Nation Urban
Chris Paul is one of the best basketball players on the planet, but the NBA All-Star point guard for the Oklahoma City Thunder wants to help students in his home state of North Carolina get into the music industry. Live Nation Urban recently announced a partnership with the Chris Paul Family Foundation and North Carolina Agricultural & Technical State University (also known as North Carolina A&T) to create a "formalized internship pipeline" for the students from the Historically Black College and University (HBCU) to gain experience in the world of live music production and promotion.
The collaboration comes as an extension of a course called "Special Topics in Management," which Chris and Harvard Business School Professor Anita Elberse helped to make available to the students in the university's School of Business and School of Communication. Chris and Anita first introduced the idea as a trial class during the 2019 fall semester. That course, offered through NC A&T's College of Business Economics, presented 250 students with case studies about retired Miami Heat legend Dwyane Wade and Walt Disney Studios to educate them about the business of entertainment, media and sports.
In turn, Live Nation Urban will offer internships to participating NC A&T students this spring and summer in conjunction with some of its music festivals—including Broccoli City Festival in Washington, D.C. and Roots Picnic in Philadelphia—as well as at its office in Los Angeles, to learn about the music industry and what goes into producing large-scale festivals.
"Access through education helps level the playing field and true leadership comes from knowledge," Chris said. "I'm looking forward to expanding the partnership with A&T and Live Nation Urban and seeing the future results of our efforts."
Josh Martin is the Editorial Director of CloseUp360. He previously covered the NBA for Bleacher Report and USA Today Sports Media Group, and has written for Yahoo! Sports and Complex. He is also the co-host of the Hollywood Hoops podcast. Follow him on Twitter and Instagram.