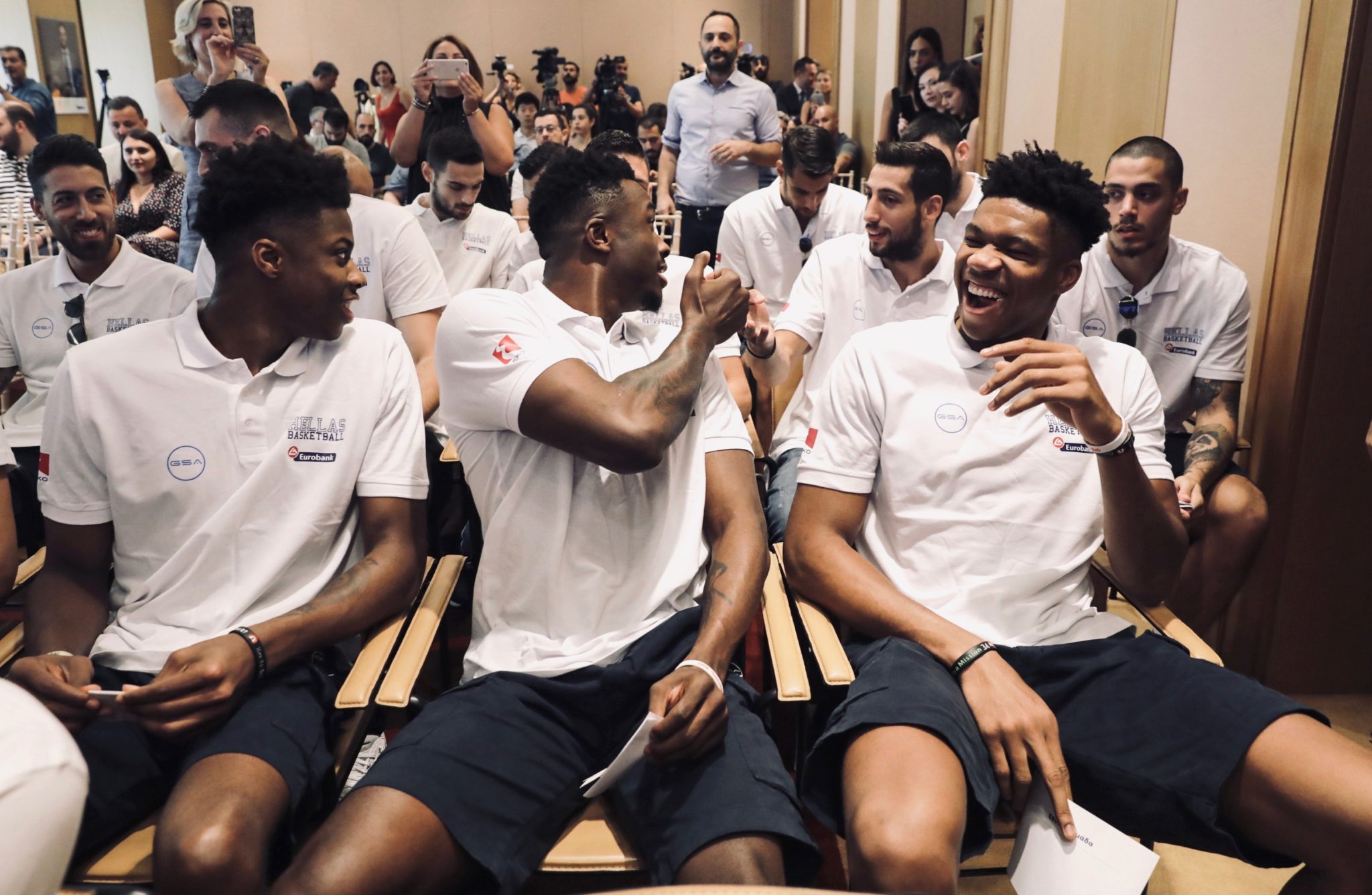 Giannis Antetokounmpo to Become Father, Launch 'AntetokounBros' Hoops Academy in Greece
Family is everything for Giannis Antetokounmpo, and will be even more so in the months and years to come. The reigning NBA MVP for the Milwaukee Bucks appears to be an expectant father, and will soon be launching a basketball academy in his home country of Greece, along with his brothers and with support from Nike.
On Friday, Eurohoops.net shared an image of an Instagram post from Mariah Danae Riddlesprigger (@m.riddle15) that declared "BABY FR34K COMING SOON" and "'MOST VALUABLE BABY' ON HIS WAY."
There's no indication yet as to when the "MVB" is due, though he seems likely to arrive at some point during the first season of AntetokounBros Academy. From November 2019 until June 2020, the community program—based in the brothers' hometown of Athens, Greece—will provide 90 minutes per week of on-court basketball training to a select group of underprivileged boys and girls between the ages of 12 and 16. Those sessions will take place on courts, refurbished by Nike, in Ampelokipoi and Lambrini, with Anastasia Kostaki, the first Greek player in WNBA history, supervising 12 junior coaches between the ages of 18 and 25.
The AntetokounBros Academy will also include mentorship workshops, athlete clinics, tournaments and appearances by inspirational speakers. In addition, the academy will award a university scholarship to a high-achieving high school graduate and trips for four graduates to summer school courses in the United Kingdom by the Onassis Foundation, along with two season-long training scholarships for the athletes and a year-long contract for one of the 12 young coaches with the Eurohoops Organization.
"We are on the same page as our collaborators and we start this journey of social contribution with a shared vision," the five AntetokounBros (Giannis, Francis, Thanasis, Kostas and Alex) said in a joint statement, per Eurohoops.net. "We will work together as a big family with no social or individual exclusion. We are certain that the creation of the AntetokounBros Academy will leave a positive footprint and offer essential help to families who need support, and let's repeat, this is just the beginning!"
The AntetokounBros Academy is contracted to run for at least the next two years, with applications for coaches open until October 20 and those for athletes available until October 23.
Josh Martin is the Editorial Director of CloseUp360. He previously covered the NBA for Bleacher Report and USA Today Sports Media Group, and has written for Yahoo! Sports and Complex. He is also the co-host of the Hollywood Hoops podcast. Follow him on Twitter and Instagram.