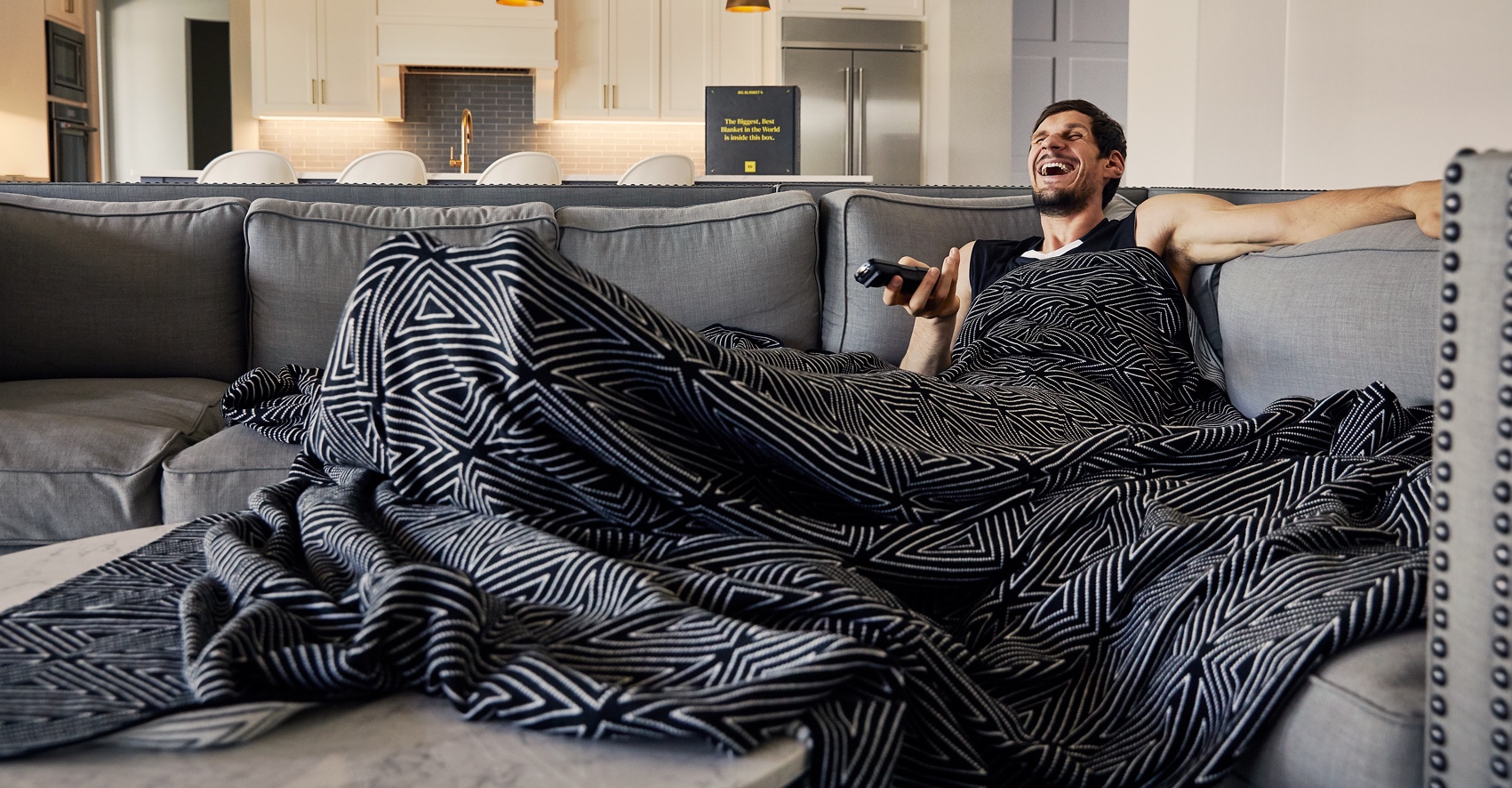 Mavericks' Boban Marjanovic Teams with Trail Blazers' Anthony Tolliver on Big Blanket Co
It's been more than a year since Boban Marjanovic and Anthony Tolliver were last teammates in the NBA with the Detroit Pistons. The gregarious big man from Serbia, who now plays for the Dallas Mavericks, has reunited with the Portland Trail Blazers' sharpshooting forward to promote the Big Blanket Co.
According to the company, in which Anthony is a partner and co-founder, Boban will serve as the "Chief Blanket Connoisseur," in addition to his involvement as a brand ambassador and business partner.
For him, the collaboration is a snug fit. At 7'3", Boban often has difficulty finding clothing and accessories that suit his oversized frame. Throw blankets—which average 40 inches by 50 inches in size, per Big Blanket Co—are no exception.
Boban is hardly the only player currently on the Mavs' 2019-20 roster who could use special accommodations. All-Star forward Kristaps Porzingis, who hails from Latvia, is also officially listed at 7'3", while Canadian big man Dwight Powell and German giant Maxi Kleber both check in at 6'11".
Josh Martin is the Editorial Director of CloseUp360. He previously covered the NBA for Bleacher Report and USA Today Sports Media Group, and has written for Yahoo! Sports and Complex. He is also the co-host of the Hollywood Hoops podcast. Follow him on Twitter and Instagram.